So last time we talked I was crazy bummed about my weight gain.
And I should've told yall: YO, last week, I had lost it again. So even though I'm proud of losing a few pounds, maybe its not that big of a deal either way. I'm gonna go with…its something to be celebrated when it happens on purpose, a happy accident when it happens on…accident, and if you gain it, well, give it a few days of good eating and a few more trips up and down the stairs and you'll probably be good.
And lets be real, it also super helps that I'm a tater tot. So a few pounds for us bigger people is easier to take off then say, CrossFit Tina over there whose killin it with the 100% muscle and 0% mac n cheese.
On to other things:
I love making things, being crafty and just having fun doing DIY stuffs. My next project is going to be an oversized cross stitch, like this:
And I'm super excited about it. I'm currently planning on going with lots of flowery type things, and a sassy nsfw saying like:
I'm so obsessed with these. At one point in time I wanted an entire kitchen wall covered in them…and wait, I still want that. I think these are hilarious, and it definitely helps that my mom cross stitches, and I'd bet that my grandmother does too. Also that if you had this on your wall most people wouldn't notice it at first, and that just always adds to the hilarity. So yeah, I can't wait to get started on it. If you had to vote for one of these three, which would you choose?
Next! You guys, Christmas is right around the corner. I feel like it took ages to get to Halloween, and now I'm kind of freaking out that it's almost the end of the year. And by kind of I mean REALLY FREAKING OUT. Mainly because I'm in school, and the end of the year means the end of the semester. And I'm barely hanging out with this semester, reading study after study, droning on and on. The sad thing is that once I dive in, the studies are often cool and informative. But the initial droning…..WOW, just wow. I can see how it's so easy to be turned off from school because of the school work. Three pages to get to what they're even talking about, now that's some crazy stuff. I'm hoping next semester will be better, but dangit I'm me so you know I have to fight myself to not just assume its going to get harder.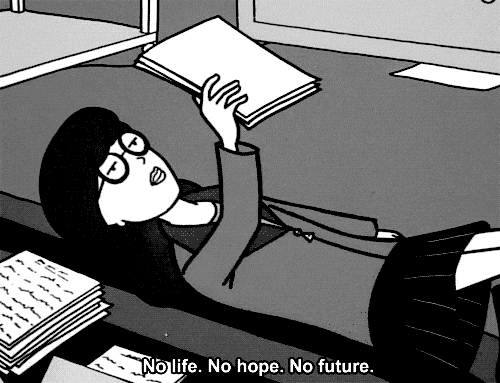 I think next time I'll write about my time in grad school, hope for the future, and trying to find an inner peace and happiness.
So you know, a quick little post! 🙂