Hi everyone! It has been a HOT minute since I was on here! Let's catch you up:
-I've been sick since before new years. So watching what I eat just hasn't been happening. How does anyone intermittent fast when sick?!
Super humans, I tell you what. Don't even get me started on working out. So let's be real, I'm probably back up to my starting weight, but we're not even gonna go there right now.
-I moved in with Matt! What what, cohabitation y'all!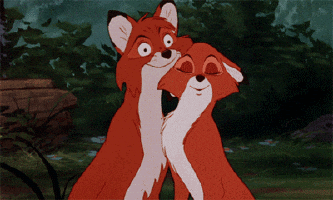 It's been great! Lots and lots of work, because the house was a complete mess. In fact, we're still cleaning. It's insane, cause you'd think that if you move out of a place, you should probably either:
A. Bring your trash with you
B. Throw it out
But turns out that's not the norm, and instead I've gotten to clean up after the past people a ton. Honestly, if you have the option to hire a cleaning company before you start moving your stuff in, I would highly recommend it. Cleaning up your own stuff is gross in its own sense, but having to do it with other people's garbage is extra gross. Like, why was everything you owned sticky?!
Was this a typical Friday night? I have so many unanswered questions.
Anywho, lots of cleaning and moving, trying to figure out where things should go. Turns out I'm great at cleaning and organizing other people's stuff, but my own…its hard. Like, where should we keep the bread? HECK IF I KNOW MAN. At home we have a bread drawer. In his kitchen, there's only 2 drawers. That's right, two. One is for silverware, and I've made the other a spice drawer, but there sure as heck isn't any room for bread! Also, there's no pantry, which is hella weird. So I've got a bunch of onions next to the freezer bags, and a George Foreman Grill taking up the space of a 30 pack of Ramen, which is not even in the "pantry" part of the kitchen.
Basically, its an odd time.
-We're getting kitties! A house is not a home until there's animals in it, so this house is about to get HOMEY (homie? home-y!). We're adopting a bonded pair of kitties, and currently we're in the process of meeting a whole bunch of them, or rather, 3 pairs to be exact. And I thought I could be cool, but hearing their stories and knowing that a few of them have been in foster care for a long time, I just…I want them all. And trying to decide is going to be a nightmare, because cats take a hot minute to warm up, so I don't even know what we're expecting to learn from meeting them. I feel bad picking the friendliest, because that's unfair to a cat's nature. Ugh. I'll have to do a whole post on it, why we're adopting, how I narrowed it down, etc.
-You may remember that I was kind of freaking out about moving out, and missing my parents and my cats. So you might be wondering how am I doing, how often am I crying at work, you know normal questions one might have. Well, I'm doing great! With the intense drama that went into Matt's cousin and girlfriend moving out and me moving in/buying him out/blah blah horrible blah, I didn't get to dwell on not seeing my parents and kitties every day. Honestly I wasn't convinced that they'd ever leave, not until I saw the U-Haul on New Year's Day, and then it was finally all happening and it was just a huge relief. So slowly I've been moving things over and it's all felt pretty normal. It helped that I was sick throughout it all, and that since we're moving all of our stuff into a basement we had to wait for most of it to be renovated (which happened yesterday!). Maybe it was simple because my sleeping arrangements never really changed, who knows! But this weekend a whole bunch will get done, the bed will be moved and it'll feel super crazy official. And awesome!
And that's it, you're all caught up for the moment! I look forward to writing more about getting back into working out and trying to eat right, and how the house is coming along and GETTING KITTIES! But for now, that's it!
Happy 2018!